Standard Features and Benefits
Depending on the size of your group, your cover will include: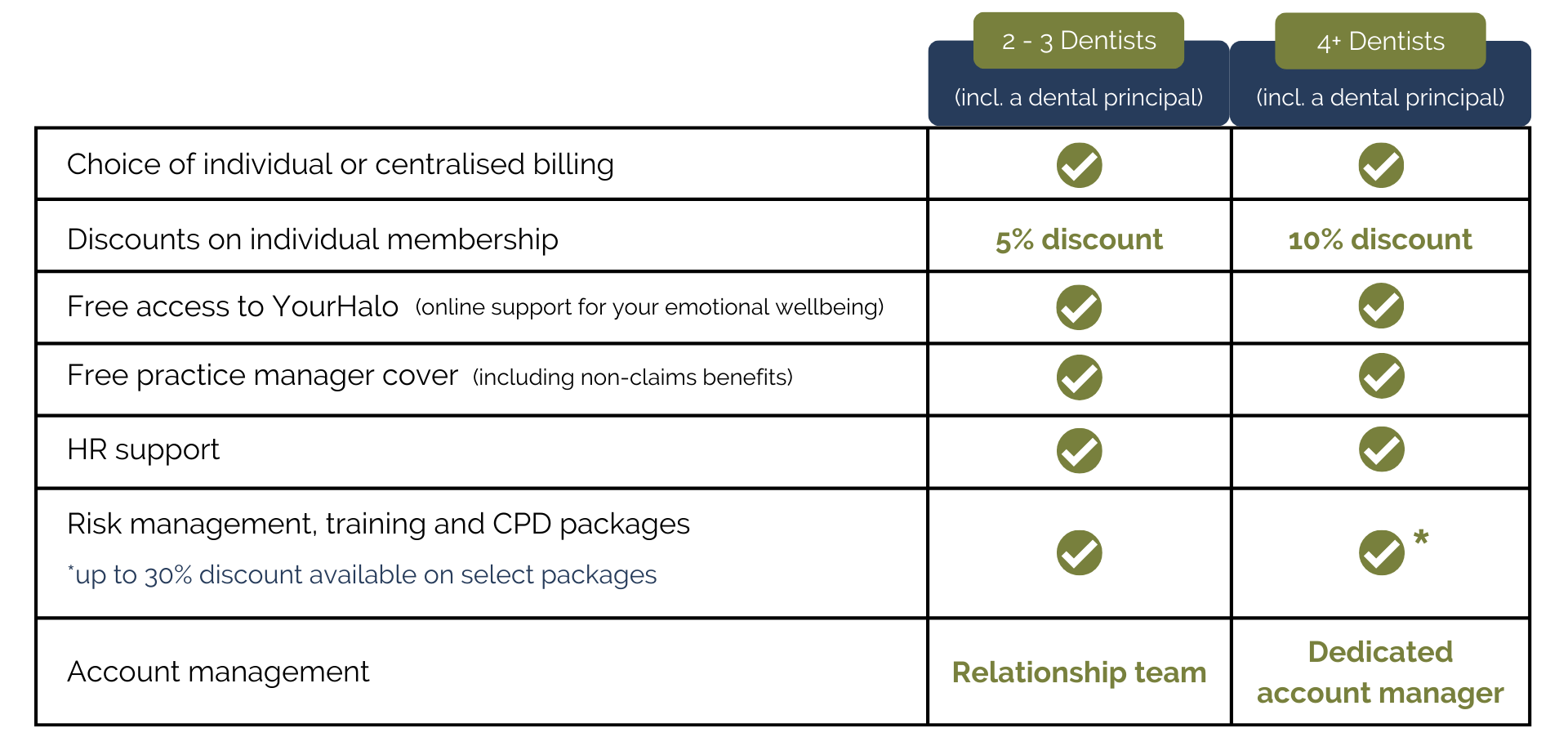 Optional Benefits
Tailor your group cover to meet the needs of you and your business.
Receive a discount for these optional add-ons depending on the size of your group: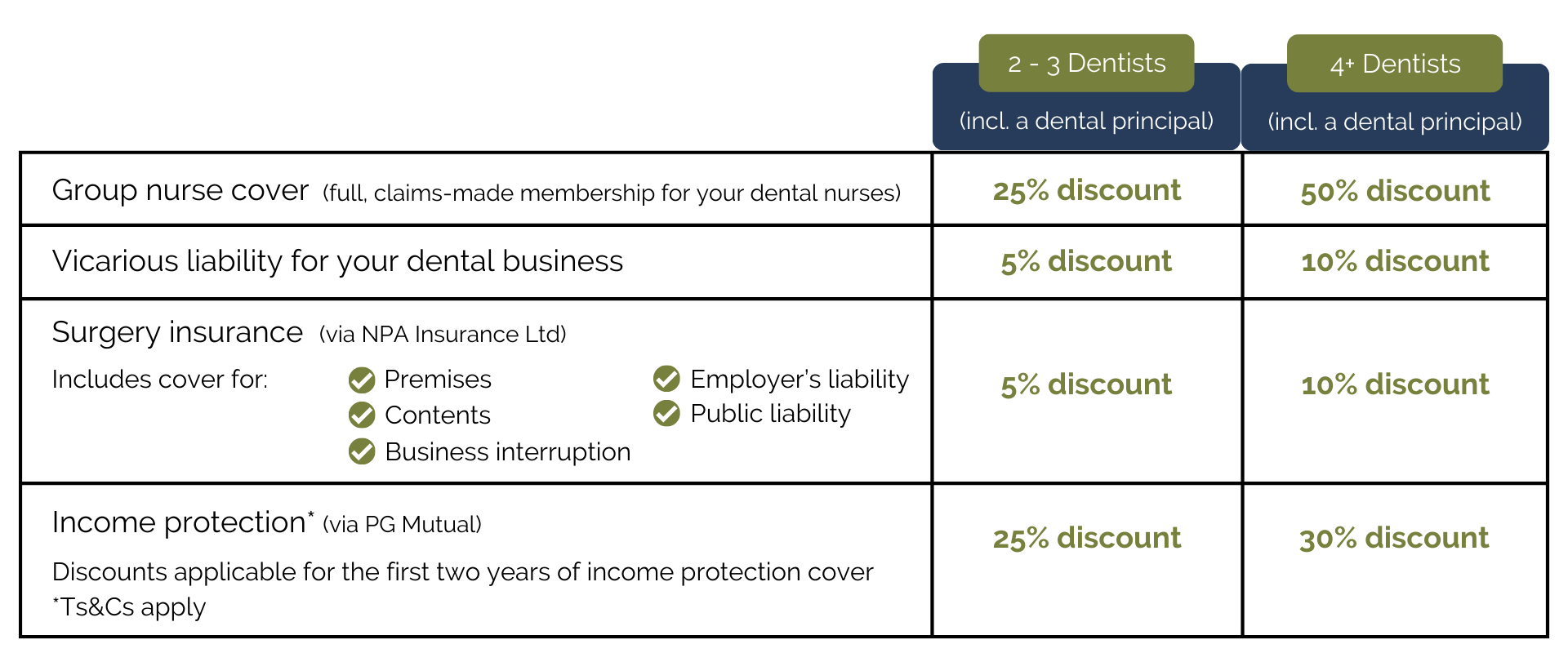 Indemnity for your dental business
Protect your dental business against malpractice claims brought through vicarious liability. We'll also be by your side for advice, support and representation.

Choose between discretionary indemnity or insurance.
Protect your business
OUR 'NOT-FOR-PROFIT' ETHOS
Our ethos is to provide indemnity products which stay true to the MDDUS Group's "not-for-profit" status. That means that any profit earned by the MDDUS Group is re-invested so that we can continue to put the needs of our members before financial gain.
Find out more